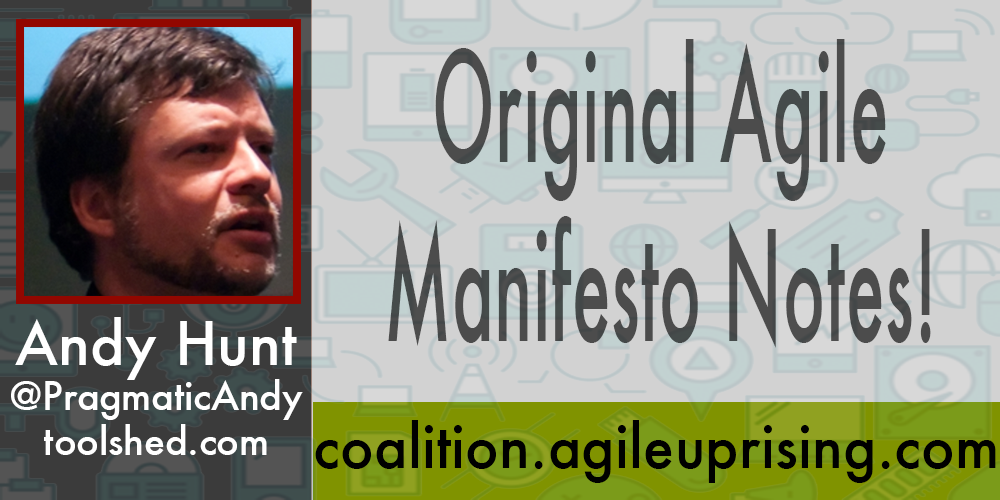 The Agile Uprising is very lucky to share Andy Hunt's handwritten notes from the Agile Manifesto meeting in 2001! This is the earliest known copy of the manifesto - you can actually see the reordering of the 4 value statements
We have previously shared @Jon Kern's original Manifesto notes, this is our second such release!
Please be sure to follow Andy on Twitter and see his site toolshed.com. Be sure to thank Andy for sharing if you interact with him!
Agile_Manifesto_Notes_Andy_Hunt.pdf (480.2 KB)