I recently posted a meme on twitter that read: "Agile…where the stories are made up and the points don't matter."
It was favorited 230 times and retweeted 186 times…which was about 1,000 times more than my normal posts. The post was a joke obviously, but I figure it must have resonated in the community.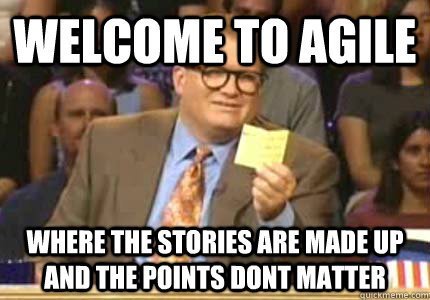 My questions are this: given that many teams struggle with story points and that velocity is abused so often…are story points worth it? Or is it time to start pushing flow metrics from the beginning of projects?