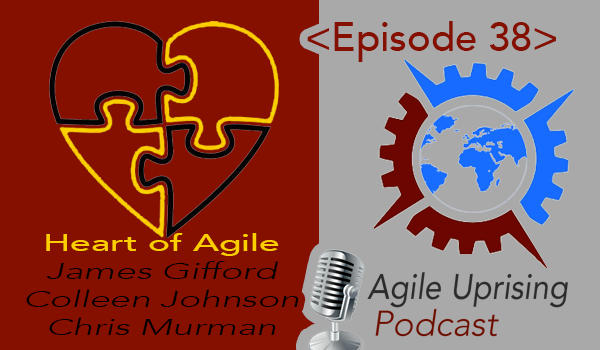 In this live edition of the Agile Uprising Podcast, join Heart of Agile organizer James Gifford along with newly minted Agile Uprising board member Chris Murman and existing board member Colleen Johnson as they recap day one of the Heart of Agile conference, Pittsburgh. We wont say this is the only agile podcast ever from a boat, but it is darn sure the best one
James, Chris and Colleen share some insight in to the beauty of Pittsburgh, the structure of the conference and what Alistair Cockburn had in mind with the Heart of Agile movement. James provides some unprecedented insight into what it takes to plan a conference and what make HOA unique.
Chris and Colleen also go into some of the insight they shared in there talks at the conference.
Please also review the podcast in iTunes and Stitcher, follow @AgileUprising on twitter, and joining the ongoing conversation at coalition.agileuprising.com