Hi folks! I had the privilege of being interviewed by Jay for the November 10 episode (had a blast, btw), and I promised him I'd pop into the forums in case anyone is curious about Wardley Mapping — what it is, how it can help, how to get started, etc.
Here's an example map from a non-profit hackathon, where we built an MVP app to support an art crawl experience. We can chat about how to read this map, why it helped, how to make your own, or whatever would be most useful to you!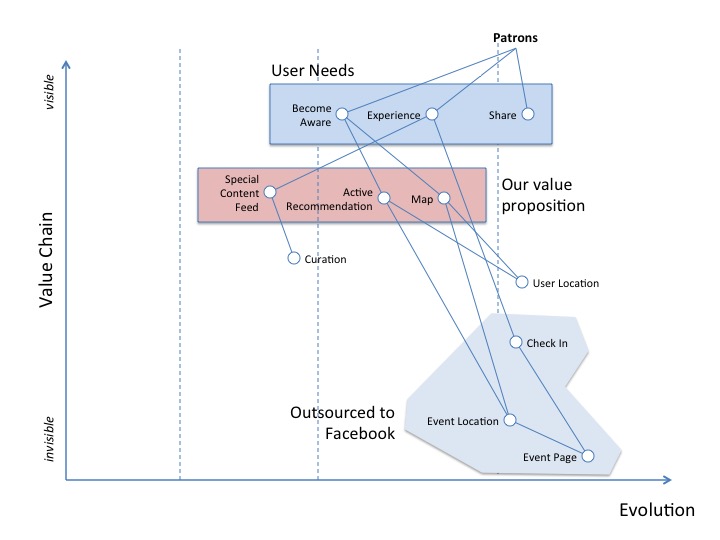 You can also find out more information at LearnWardleyMapping.com, if you'd rather read up on it first. Either way, I'm here to help in any way I can.