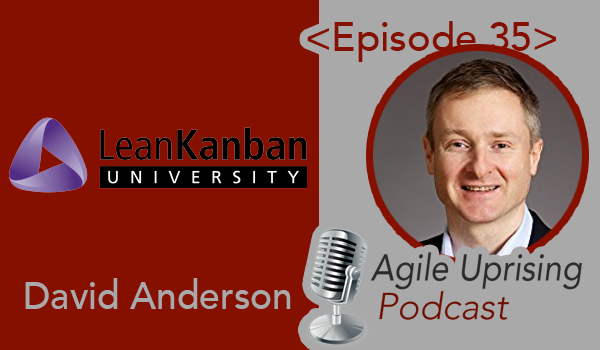 Come learn about the Kanban Method, directly from its creator, David Anderson. David J. Anderson is a thought leader in managing effective technology development. He leads a consulting, training and publishing business dedicated to developing, promoting and implementing sustainable evolutionary approaches for management of knowledge workers. He has 30 years experience in the high technology industry. He has led software teams delivering superior productivity and quality using innovative agile methods at large companies such as Sprint, Motorola, and Microsoft. David is the author of three books, Agile Management for Software Engineering – Applying the Theory of Constraints for Business Results, Kanban – Successful Evolutionary Change for your Technology Business, and Lessons in Agile Management: On the Road to Kanban. David is Chairman of Lean Kanban, Inc., a business focused on management solutions throughout the world.
This interview was conducted by hosts Colleen Johnson, Andrew Leff and Ryan Lockard. We covered a variety of topics including; the history of the Kanban Method, the Kanban core values, Kanban as a scaling method, common misconceptions about Kanban and what are the most effective metrics in a lean organization. David also shares his appreciation for the new Eric Brechner book, Agile Project Management with Kanban.
As the interview comes to a close, we are treated to the first class travel tips and airline recommendations from the master of travel himself
Be sure to check out the training opportunities at Lean Kanban University and the Kanban Leadership Retreat.
You can find David at:
Email – dja@leankanban.com
Twitter – @lki_dja
LinkedIn – https://www.linkedin.com/in/agilemanagement/
Website – http://edu.leankanban.com/