Top Referrers
@andycleff - 8.8K
@andybacon - 8.7K
@ryan 7.0K
@Scrummando 6.7K
@troy 1.2K
@Colleen 1.1K
@mccallam2 791
@Jon 112
@hdietrich 85
@metlucero - 54
(Do you want to make the list next month? Referral instructions can be found in this post.
New members 40
Welcome:
@msutu, @Zane_Wright, @Craig_Eddy, @Drake, @garymarkowitz, @bmyoung, @ALarimer, @jago, @loidav, @JP_Levins, @durichitayat, @Ravi_Verma, @JohannS, @EagleAgile, @mmitterdorfer, @Onrubia, @Tchurchwell, @AmyNeil, @Ryan_Krull, @cmwistrom, @etagwerker, @Kdavis9807, @Shingi, @bradapp, @Getvaisj, @selfothercontext, @Ken_Moeller, @ewiancko, @jpanwala1, @mkanig1, @Jonster1220, @Varun_Maheshwari, @Akshay_Sajith, @Peter_Fleming, @saclark, @mschlotzhauer, @TheBobWinter, @nigeldgreen, @brianhmayo, @Marco_Trincardi
Page Views 64.8K
(Yes, in isolation this is a vanity metric)
's Given: 83
Traffic Sources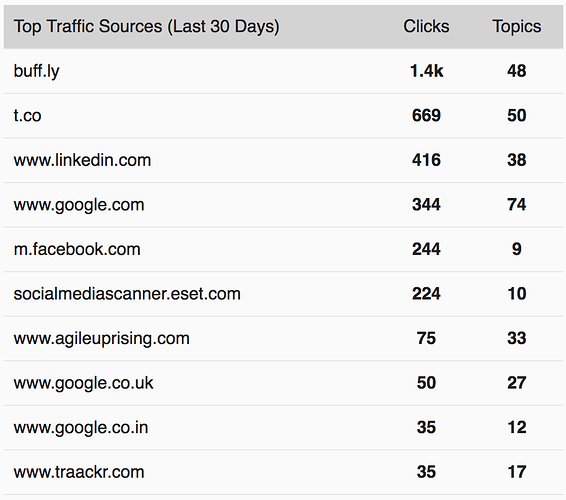 Global Visitors (By Session)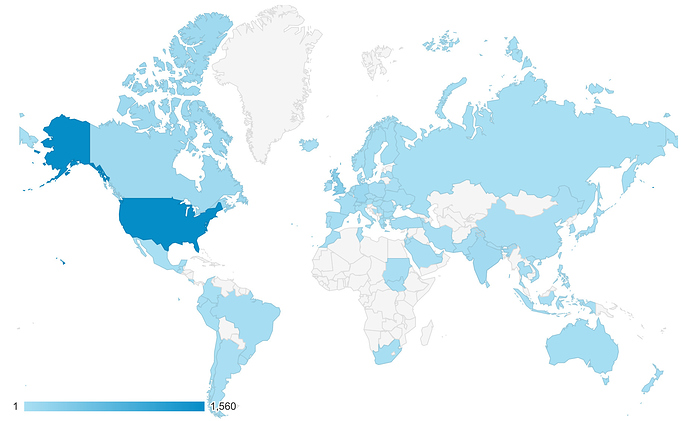 View the March 2017 report here.